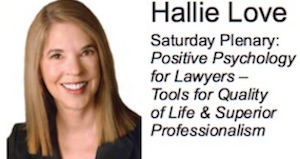 More than 750 Missouri lawyers packed conference rooms during the MO Solo & Small Firm Conference, June 8-10 at Tan-Tar-A. At its conclusion, lawyers walked away with CLE, new and old professional connections, and a host of information to bring back to their solo and small firms to help them do an even better job for their clients.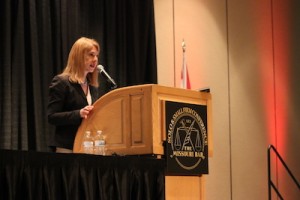 Over the course of the three-day conference, lawyers heard from a range of speakers, including Terrence Quinn, president of TGQ Law Firm, who discussed marketing strategies for smaller firms; Barron Henley, founding partner of Affinity Consulting Group, who lectured on technology and practice management; and Hallie Love, founder of PositivePsychologyforLawyers.com, who shared tactics for quality of life and superior professionalism.
"The best part was the Hallie Love thing, because I have to deal with stress all the time and I don't even know how to manage it. I thought I did, but I clearly don't, so that was a really good experience," said Kevin Peek, a St. Louis lawyer and first-time attendee.